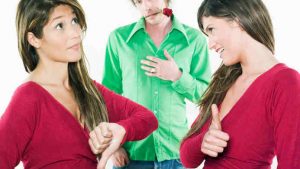 For centuries,5 Effective Aphrodisiacs For Women any people have been fascinated with being sexually attractive to others.  The quest for the perfect aphrodisiac has given history interesting brews and concoctions from almost all sorts of ingredients.  It seems that every civilization has its own folklore as to what makes a good and effective aphrodisiac.
There are aphrodisiacs that work best for men but not necessarily for women and vice versa. The market is full of aphrodisiacs of almost all shapes and sizes, from pills to herbal remedies.   Despite all the efforts and time to test many kinds of aphrodisiacs, a reliable aphrodisiac that works on both males and females 100% of the time is yet to be discovered.  The search for the ultimate aphrodisiac still goes on.
Many men are always searching for the best aphrodisiacs for women.  These men have tried many things and spent money, forgetting that some of the most effective aphrodisiac for women are some things that cannot be bought.  These female aphrodisiacs, which money can't buy, can get you and your partner to be in the mood for intimacy and help improve the overall experience for both you.  Wondering what these aphrodisiacs are?  Here they are:
Respect
Being respected is what women want to feel.  If you treat a woman like a plaything for you to use and play with, you will be pushing her away from you.  On the other hand, if you respect her as a woman and your partner, you will develop greater intimacy.  You will not have a difficult time getting her in the mood when she feels respected and cherished by you.
Appreciation
Every woman wants to feel that they are appreciated.  She will want to know and feel that you care about her and that you think highly of her.  For women, sexual relationships are not just about pleasure but also about feeling wanted.  You can get her in the mood by showing her that you appreciate her with flowers or just some cuddling and little kisses.
Intimacy
Intimacy does not automatically mean sex.  Sometimes, intimacy can be more about spending time together and cuddling with some hugs and kisses.  Intimacy from knowing and understanding each other deeply.  If you have established intimacy with your partner, getting her in the mood is not a problem at all.  Sometimes, a kiss on the forehead, some hugs and a smile are enough.
Humor
Women love humor in their men and is always rated in one of the top things that women look for in men.  Many women would rather be with a man who loves life and who makes them laugh than men who are boring.  Humor and wit are really sexy and attract women.  Wit conveys humor, intelligence, and power and many women find this irresistible.  Humor makes women relax, lay their guards down and be more open to you.
Massage
Massage is probably one of the best aphrodisiacs you can use.  You can do massage through tantric or by just doing soft touches along your lover's body can help her get into the mood.  Many women would want to be touched and to be relaxed before lovemaking.  A massage can ease the tensions away from the body and make a person more relaxed.  A relaxed person, in turn, is more receptive to loving.  You can also use essential oils when doing your massage as the warm and scented oil can help create and stimulate the mood for loving.  Many essential oils have aphrodisiac properties and combined with a good massage, you can create a relaxed yet sexually stimulating atmosphere for you and your partner.
It's a twist on what people were expecting I know but it's a healthy twist – I hope you agree?!
Billy Baker