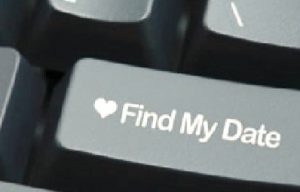 Facebook is now known as one of the fastest growing sites for individuals to connect with.  This social media network is an online area which allows like minded people to connect dating.  This one portal allows you to find old friends or acquaintances, and is easily opens doors to meet new friends as well.  Within this specific site are not only basic connections to be made, but also a facility for dating on Facebook.  Understanding how this may affect you negatively can help you decide which approach you should take when using this application.
The growth of Facebook for general purposes has seen an average increase of 276% of users, with more than 250 million users online.  Within this one area, are five main dating applications that singles can use outside of their main profile to begin connecting with others.  There are many who will also combine the separate applications with their area online so they can attract single men and women to their site.  Recent statistics state that Facebook for dating is one of the most popular ways to meet others, following behind the dating site, Match.com at the time of writing.
Those who are seeking singles on Facebook are often finding it works more effectively than many dating sites because of the way the site is structured. Even if it is a bit of a struggle to find out how to do it. The ability to combine basic profiles with the ability to find friends or potential mates is often more beneficial for the following reasons:
connect to singles on a global scale
more possibilities for connections
applications and profiles are free to use
get information on a person before connecting
This is leading many to more attractive options to connect to others for dating.  However, this trend is one that is leading some people to abuse the trend of dating on this site.  Resulting in some stating that Facebook ruins relationships, especially if you are currently dating someone.  There are several stories that are based around the way this network is being used with singles having free reign to try to find others who are looking for a potential partner.
If you want to see how the popularity of dating on Facebook is leading to problems with relationships, then you can consider some of these stories of relationships that have ended because of Facebook.  For instance, one woman found her fiancee with a second profile that he was using to find women that were online, while the profile he had her on stated they were engaged.  She found that the second profile had been set up specifically to use this space for dating women, which eventually led to an end in their relationship.
Other less extreme situations can also lead to jealousy for those already in relationships.  For instance, some singles will post sayings or 'flirts' on your profile or may invite you to one of the dating applications that is on Facebook.  If you have a boyfriend or girlfriend that sees this side, it could lead to conflicts and tension with the relationship you are in.  There are several stories indicating the actions that other singles take on your Facebook page can lead to breakups and extra tension within a relationship.
Anyone who is in a relationship is the needs to use caution when getting involved with Facebook dating.  If you are thinking of using this as a dating application or are attracting other singles to your profile, then you may want to reconsider your options.
Here's the dating safety link in case you want to check online dating safety matters further.
Copyright Datingxlence.com