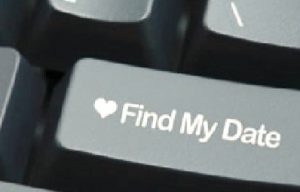 Have you ever considered Facebook dating? Well, just like everything else, using Facebook to find dates does have its own set of benefits and drawbacks. While it is not a dating site in the real sense of the word, the fact that this social networking site attracts a lot of users from all over the world makes it an ideal place for people to meet, socialize and interact with each other.
So, should you consider using Facebook to meet prospective dates? Here are some advantages and disadvantages that you may want to consider before you make your move:
Advantages of Facebook Dating

Just what exactly are the advantages of using Facebook in finding potential dates? Let us count the ways, shall we?
A lot of people use Facebook. With the sheer number of people using Facebook, it can be quite easy to find someone interesting. So, if you are legally single and looking for someone special, you may really want to consider the possibility of using this social network to find your match.
You can learn more about the person even before you meet. You get to know more about the person you want to date by simply visiting his or her personal profile and reading his or her status updates. You can also get some interesting information about that person by asking common friends. Does it get any better than that?
You get to know people who share the same interests as you do. Meeting someone special by joining Facebook groups can be quite a good idea, don't you think so?
Facebook dating offers a certain level of security. If you are interested in dating someone in your friends' networks, you can at least be sure that someone in your circle of friends knows the person.
Some Disadvantages of Facebook Dating
Despite its apparent advantages, Facebook dating also has its disadvantages. Here are some of them:
Too much information may not be good for you. While you think it may be nice to take a glimpse into the private life of the object of your affection, well, think again. You may not know it but too much information may not do you any good.
Your relationships will become public. Whether you like it or not, you cannot hide your relationship status if you're dating on Facebook – especially when one of you decides to change your status from 'single' to 'in a relationship'. You will also create a record of all your past relationships so you may want to refrain from posting anything that may come back to haunt you in the future.
It may lead to breakups. While it may be easy to find someone you want to know on a more intimate level by using Facebook, Facebook dating it may also lead to breakups and failed relationships. Just imagine if someone posts flirtatious messages on your special someone's wall on a regular basis. Do you think it wouldn't make you jealous? Well, if you don't mind such things, some definitely do.
Now, if you really want to harness the power of this social networking site to find that special someone after knowing the pros and cons of doing so, here are some things you may want to consider to increase your chances of achieving your goal:
Put up a clean profile. If you want to have a successful Facebook dating experience, you should try to impress. Your personal info, profile photos and remarks should not put people off. Be mindful of anything you post in your wall. Remember that your potential dates will be able to see them.
Expand your network. The more friends you have, the more people you are likely to meet.
Ask a friend to introduce you to someone who catches your eye. If you find someone interesting after visiting your friend's wall, you can ask him or her for an introduction. Be direct and to the point.
Send a friend request. After you have been exchanging comments for some time, you can try sending a friend request. This way, you can directly comment on his or her status updates and send IMs. For all you know, this may be the start of something special.
Learn to let go. If the object of your affection doesn't respond, it's best to accept defeat and move on.
Facebook dating can be a great thing for some and a bane for others. Are you willing to try and see how it will work for you? You decide.
I hope you enjoyed today's article!
Have a fun Facebook dating experience,
Billy Baker
Image Source: carbondatings.blogspot.com