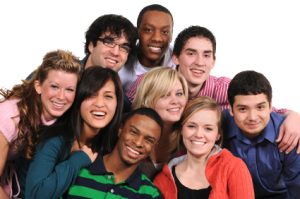 Are you looking for a little something to spice up your love life? Do you need help in keeping love, and passion, alive? Okay, let's get it straight – do you need to improve your sexual performance? If you eat Natural Food Aphrodisiacs for Women may help you to know that the secret to a healthy sex life may just be right there in your cupboards!
Taking a Deeper Look at the Problem
Just how common is this problem and what causes it?
According to USA Today, 20% to 30% of men surveyed in the United States reported that they have little or no sexual drive. On the other hand, 30% to 50% of women said they have low sexual drive.
The American Medical Association estimates that several million American women are suffering from what they call "female sexual arousal disorder" or FSAD.
Lack of libido in women may be caused by a number of physical and/or psychological factors.
Medical conditions such as anemia, hyperprolactinaemia and diabetes, hormonal imbalances, certain drugs such as tranquilizers, "post-baby coolness", alcoholism and drug abuse are among the most common physical factors that affect a woman's sexual drive.
On the other hand, anxiety, stress and depression are the most common psychological factors that may reduce a woman's libido. Difficult living conditions and relationship problems may also be a contributing factor.
Childhood hang-ups, past sexual abuse or rape and lesbianism may also result in low sexual drive.
Both men and women may experience such problems. However, there are more reported cases of low sex desire among women.
According to the results of a 2008 study conducted by Dr. Jan Leslie Shifren, Associate Professor of Obstetrics and Gynecology and Reproductive Biology at the Harvard Medical School, along with her colleagues, out of the 31,000 American female respondents in their research:
43% are suffering from sexual problems
22% are experiencing sexually related personal distress
10% were experiencing hypoactive sexual desire disorder (HSDD)
You can read the full details of this study in the November 2008 issue of the Obstetrics and Gynecology Journal.
A Promising Solution to the Problem
Admittedly, there are no quick fixes in solving the issue of low sexual desire among females but there can be ways to correct the condition. A woman can regain her normal libido by discussing her problems with her GP or her psychiatrist. Another way by which a woman can reclaim her normal sexual drive is by utilizing the power of natural food aphrodisiacs.
Yes, natural food aphrodisiacs can help. According to a report published in the Food Research International Journal, several natural food items can increase your libido quite effectively. Dr. John P. Melnyk and Dr.Massimo Marcone of the Department of Food Science at the University of Guelph in Ontario, Canada reviewed several current scientific literature regarding aphrodisiacs from animal and plant sources and discovered that Korean ginseng and saffron can be quite effective for this purpose.
They also found out that cloves, garlic, ginger and nutmeg are also effective aphrodisiacs, although these food items have only been tested on animals. Chocolates, on the other hand, may have gained the reputation of being an effective aphrodisiac since it has a positive effect on the serotonin and endorphin levels (the "feel good" hormones) in the brain. However, after a closer investigation on the matter, it was established that chocolates has no real effect on sexual arousal and gratification.
So, do natural food aphrodisiacs work? Well, yes. Although most of the so-called "food aphrodisiacs" recognized in the past cannot be scientifically proven as such, there are natural food items that can really boost your libido. So, why don't you try it to believe it?
Did this article helped you in any way? I sure hope so!
Billy Baker